Ella Claire became one of the most popular cam girls after just a few months on the net! She's been on XVCams.com for six months now and is still one of the most requested models. With those beautiful lips, plump ass, and lovely voice, fans are craving more of her live sex shows. This girl is a wet dream cum to life!
In an exclusive interview, Ella discussed how much she loves the cam life so far. She also revealed how fans can make her smile, her sexiest memories, and her biggest fetishes. Be sure to get her on all fours so she can smack that beautiful ass of hers!
Also, check out Ella's Twitter @ellaClaireoff.
Why did you choose to be a webcam model?
I have a friend who is also a model and she kept telling me stories about her relationships with her members. I found it so amazing how you can meet so many people from all around the world, create a bond with them, have great memories and funny moments as well.
When was the first time you felt successful?
The moment when I felt the most successful was when I became the freshest face of the week. I saw that and I could not believe it was me, shining on that banner! It felt so great, I felt like a champion!
After a few months of camming, you're one of the top cam girls. How does that feel?
I am so proud of myself! Words can't describe how proud I am of how far I've come! After the first month of camming, I kind of figured it all out. I got used to the site, the tools that I had, pretty much everything! And I used that to go as high as I can, but that wouldn't have been possible without my beloved members that support me every single day! I respect every woman on this site, but I am planning to go as high as I can.
How did you become such a huge success after only a few months?
It's really important to pay attention to all of your members even if you're not online! It's also important to be real to them, to let them know your true colors and to support them as much as they support you. Behind my back, I have the best team ever. Their dedication paid off and they were here for me every single day. They supported me so much, morally, technically… in every way possible.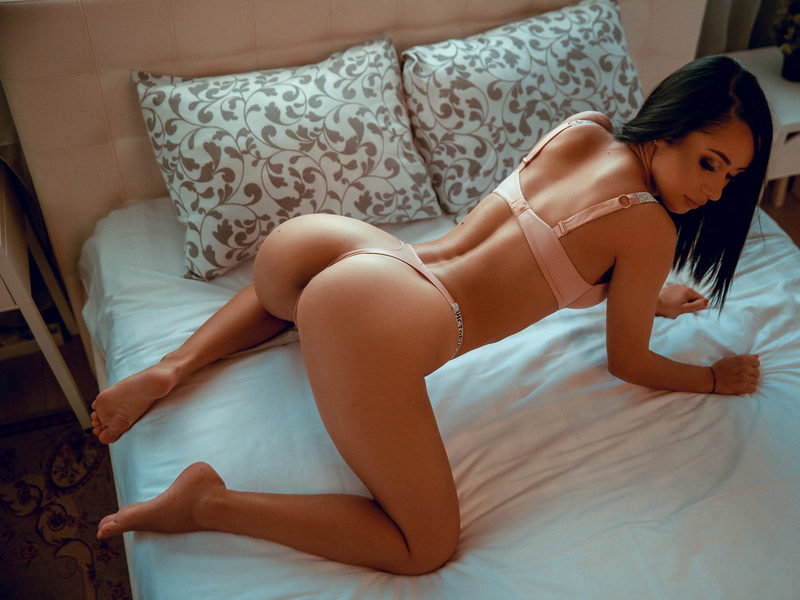 What do you wish someone would ask you in chat, but nobody does?
I think I got asked pretty much any single thing I could be asked…but I appreciate it so much when somebody asks me how I truly feel, not only if I am horny, or if I want specific things, you know?
What do customers usually notice about you first?
Everybody notices my smile immediately! They compliment it a lot and they only make it bigger with those sweet, sweet words!
What have you discovered about yourself since becoming a cam superstar?
My confidence grew so big! I am smiling more often. I definitely grew as a person. I am feeling so much more comfortable in my skin like I have never felt before! And damn, it feels amazing!
What do you love most about being a cam model?
I love it when I am in front of the camera. I feel like a star! I love it when lights are shining on me and when I get so many compliments, I feel so overwhelmed!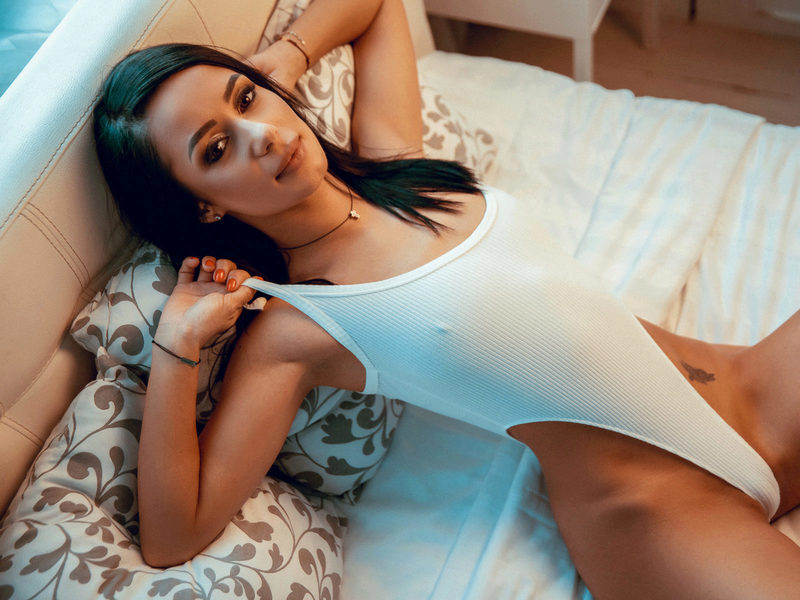 If I weren't camming, I would be a ________
I am a pretty analytical person, I love it when things are in perfect order. I love inspecting as well so I would have been an accountant.
Where do you hope to be five years from now?
I choose not to think so far in time, but I can tell you that one year from now I would still be here surrounded by my favourite people.
What are your goals for the rest of 2021?
My main goal for 2021 is to work harder and to go higher in the top to achieve the rest of my goals. I would love to buy a car and my own apartment as well.
What is the highest number of orgasms you've had in one session?
I can't remember the number, but I remember that private when he controlled my toy since he joined my private until he left and I lost control. Mr. N knew how to do it the best way!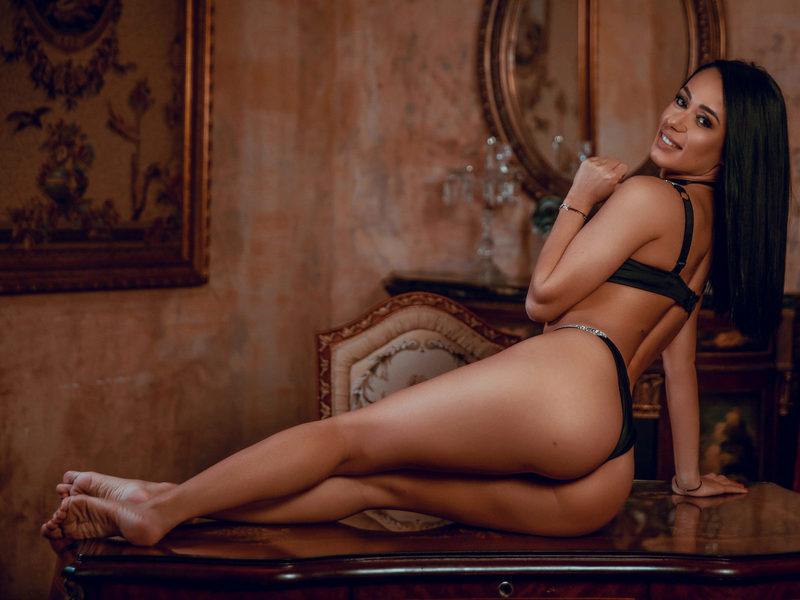 Best way to give you an orgasm?
I love it when I am under control. Playing with my toy is the best thing they can do because it gives the best orgasms!
Give oral or receive oral?
I like both, dang it! I can't choose…giving oral arouses me so much, especially when he finishes, I feel as happy as if I came too, haha!
Favorite toy?
My ohmibod! It's definitely my fave toy, I could use it anytime and not get tired of it.
Favorite fetishes?
I love it when I am dominated, in any way possible. I absolutely love to be tied up and the rest…to be continued.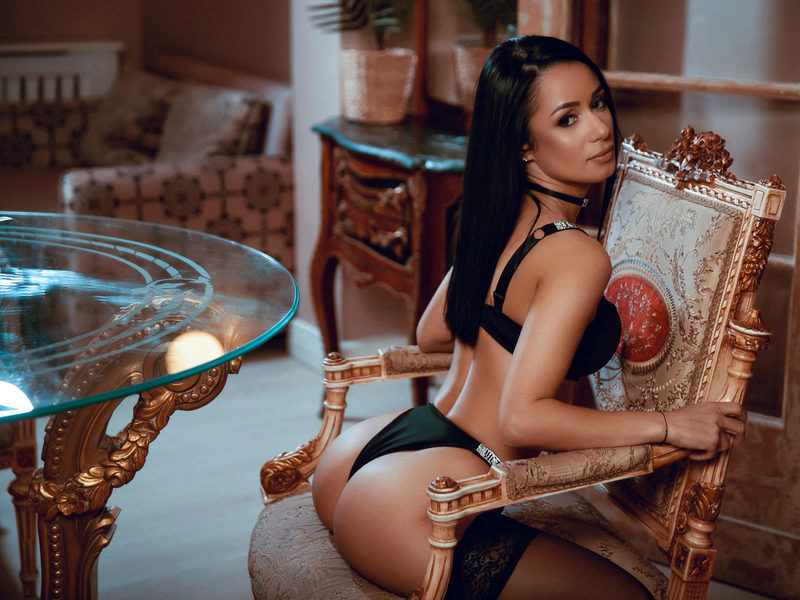 What is a surprising fact about you?
I love eating while having a bubble bath, lol! And no, I don't get any crumbs in the water.
What's the next thing you plan to add to your room?
Since I love art, I actually bought a few panels to hang on the walls. I can't wait to show you!
What were you like before camming?
Before camming, I was more inhibited. I did not have so much confidence in myself, but now? I feel unstoppable!
Craziest place you have had sex?
On the balcony of a central building… on the first floor!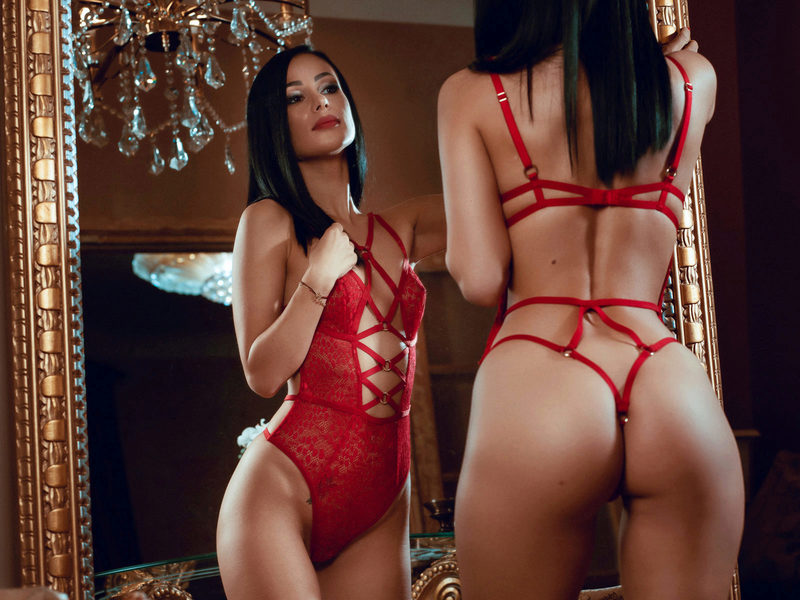 Favorite spot to be kissed?
All over my body, from head to toes!
Was it intimidating the first time you were on webcam?
l remember the first day, oh my god! I was way too intimidated, I didn't know what to do! But I relaxed after I saw how welcoming the members were and how warm they greeted me.
What tips would you suggest for someone else who wants to be a cam superstar?
Be patient! The grass isn't greener on the other side, it's greener where you water it. So work on developing yourself, on growing as a person! Be patient and pay a lot of attention to your favourite people on the site.

Biggest turnoff a customer can do?
Begging! I don't like it when I see some customers begging. I am not begging for tips, why are you begging for tits? LOL!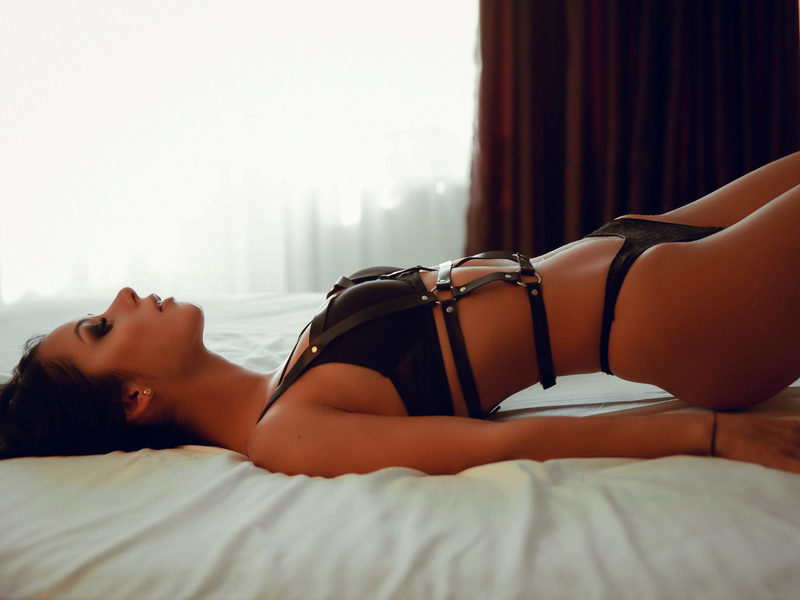 What is the best way to make you laugh?
A good joke, especially those cliche knock-knock jokes.

What does sexy mean to you?
Femininity. Femininity is the sexiest thing a woman can own, as well as a big bright smile while she gets down on you.
Spanking or hair pulling?
Spanking! Definitely! I love it when my ass turns red!

How many tattoos do you have?
Only one small butterfly on my bikini line. I am planning on getting some more- on my back maybe, but we will see!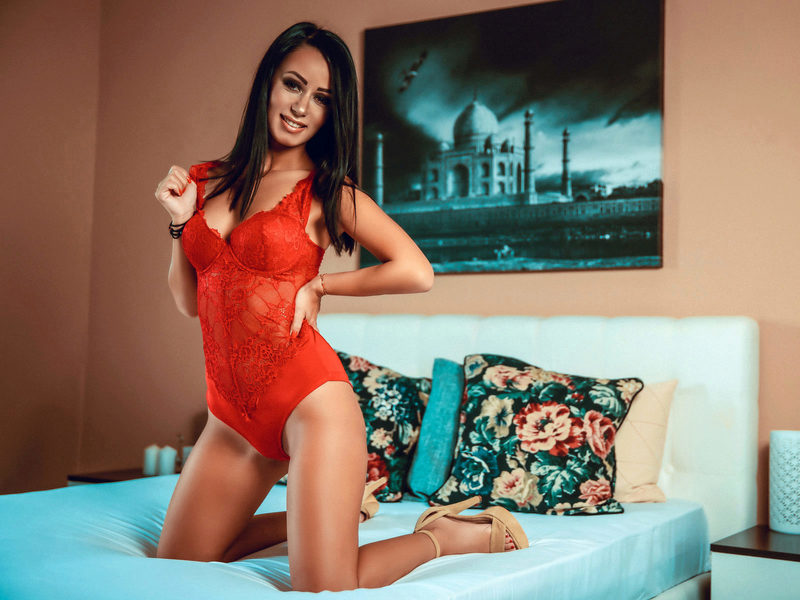 What is your spirit animal?
A lioness, of course. Besides my astrological sign being Leo, lionesses are strong, they are warriors and they protect what they love at all costs.
If you could have one superpower, what would it be?
I would love to read minds. I love learning as much information as it gets. Knowledge is power and I would love to know what goes in your mind when you see me.

Who is your biggest role model?
Beyonce. She fought for her dreams since she was a little kid and now she took over the world! Crazy! She is my main role model.

Who is your celebrity crush?
Maluma, baby! Hahaha! I love Latino guys and I am obsessing over him, he is too sexy!

Is there anything else you would like fans to know?
I love them! Every single one of them! You guys have been so good to me and I could never thank you enough for choosing me! You guys changed my life and I hope I at least made yours better!